SOLUTIONS
TO OUR
CLIENTS'
CHALLENGES

BBVA
How to activate the brand proposition with an ambassador
Challenge
Help people who have lost their sense of taste to recover it by eating specially-created chocolate desserts that evoke in them the memory of its taste. In so doing, advance BBVA's aim of "creating opportunities".
Solution
In collaboration with BBVA's brand ambassador, renowned pastry chef Jordi Roca, we organized qualitative research based on neuroscience and sensory management to design a multi-sensory experience that allowed each participant in the project to taste "their" ideal chocolate. We created the Brand Film documentary "El sentido del cacao" (The sense of cocoa) to document the research process. A limited edition of chocolates in aid of charity was also created, based on the individual stories of the participants.
Impact
The project allowed BBVA to connect with key stakeholders and generate a global social impact using content that went beyond the business and financial world. It attracted coverage in the 30 most important Spanish media outlets and impact in more than 30 countries. A value of 12 million euros was generated in earned media and nearly one trillion impressions were registered, as well as 99% positive sentiment.
Awards
IPRA GWA 2019: Winner in the Corporate Responsibility category; International Business Awards: Gold in PR Innovation of the Year, Gold in PR Media Relations, Gold in Marketing - Financial, Gold in Marketing - Branded Content of the year, Gold in Video-Documentary, Silver in PR - Community Engagement; El Ojo de Iberoamérica 2019 Awards: Bronze in the Influencer & Celebrities category; BCMA Awards 2019: Best 05x10BCMA of the Year.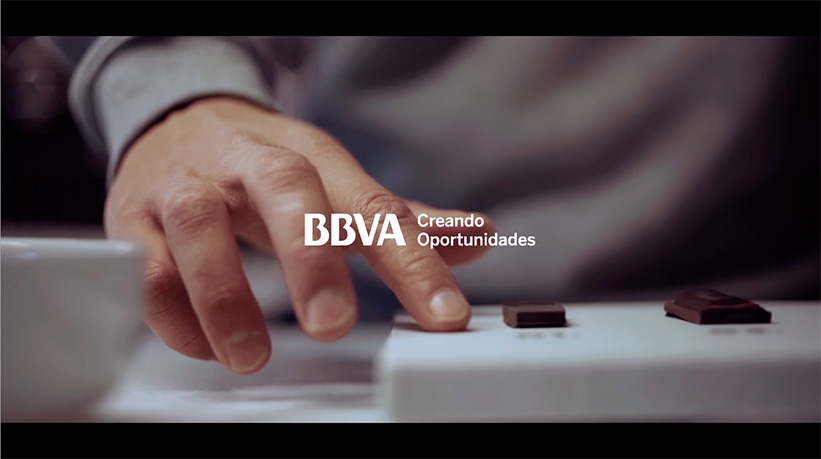 BBK
How to generate a social movement that gives visibility to an invisible problem
Challenge
Highlight BBK's social contribution through a public awareness campaign to attract attention to one of the programs and problems that the BBK Foundation works with.
Solution
In Spain more than 2 million people over the age of 65 live in undesired solitude. It is an invisible reality that only becomes visible in the many cases of people who die in absolute solitude. In order to stimulate public debate, we created a life-like sculpture modelled on a real person and installed it on a bench in one of the busiest thoroughfares in Bilbao. We called the hyper-real sculpture "the last person who died in solitude". After generating a debate in the social media over several days we presented Mercedes, the woman who inspired the sculpture, to the public. Loneliness is, in her own words, a "living death".
Impact
Over 250 impacts in the media reached a potential audience of 63 million people. There were more than 14,000 impacts in the social media with a positive sentiment of 99% and more than 47 million impressions.

Multiópticas
How to create a distinctive story in a commoditized sector
Challenge
Multiópticas, the market leader in the optics sector in Spain, wanted to strengthen its strategic position in the eye health sector through a powerful idea that would spark a debate.
Solution
An advertising campaign highlighting the harmful number of hours we spend every day looking at screens. We launched a website with advice and possible prevention measures, and began a series of public awareness sessions in schools across Spain.
Impact
The advertising press described it as one of the greatest recent campaigns in Spain. Screen pollution was classified as a type of pollution in its own right. The campaign achieved more than 160 impacts in the media, and was widely reported on news programs on national TV.
Awards
3 International Business Awards (Gold in the Public Service y Marketing - fashion and style, y Plata en la categoría PR - Corporate Responsibility category).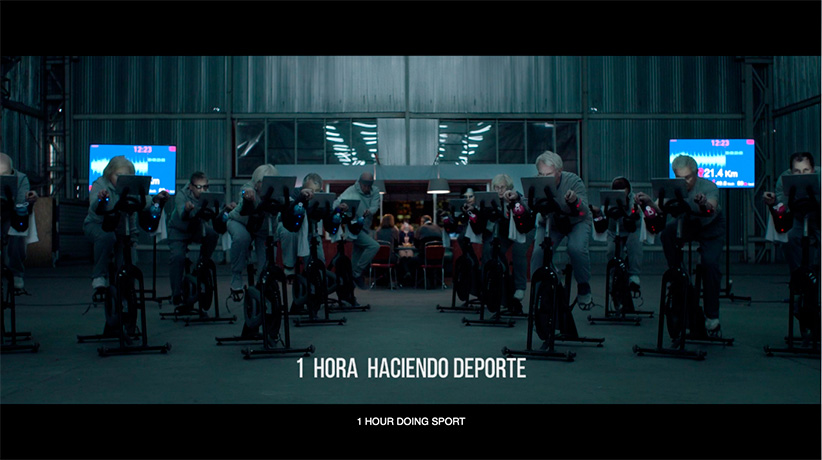 Cantabria Labs
The digital transformation of a pharmaceutical company
Challenge
The multinational pharmaceutical company specializing in dermatological products was facing two major challenges: direct communication with end consumers; and the identification between the group's different brands and its main brand, Cantabria Labs.
Solution
The "digital governance committee" provided a corporate sense of purpose to the digital ecosystem of Cantabria Labs, unifying all the web platforms (seven websites, each of them with a different style, tone and information) and all consumer-oriented social media profiles at brand and narrative level. We designed and implemented an Inbound Marketing strategy to nourish each identified public with content and ad hoc messages (doctors, pharmacists and end consumers) and to construct a database of end consumers.
Impact
Cantabria Labs has launched its new website ogeared to the end consumer. Previously, the company had only targeted those who prescribe its products, who are doctors and pharmacists. To communicate the launch, we organized a raffle challenge in which we asked users to follow three clues to navigate around the website to find the three "winning" products and then fill out a form.

Americas Society / Council of the Americas
Communication partner of the Council of the Americas
Symposium and the BRAVO Business Awards
Challenge
Americas Society/Council of the Americas is an organization with members from over 200 regional and global companies. Its aim is to promote the economic and social development of the Americas, bringing together leaders of the public and private sectors to debate key issues in the region. Every year in Miami it holds the Council of the Americas Symposium and the BRAVO Business Awards. The challenge for 2019 was to extend public awareness and resonance of both events in Latin America.
Solution
As a communication partner, we coordinated with this year's media partner to pass on key messages and follow a joint information strategy for the events, before, during and after their conclusion. We identified spokespersons to liaise with accredited media and all those who asked for interviews with award winners and speakers were directed to our office. We designed a social media strategy and fed audiovisual content into the flow of conversation generated with the hashtag #BRAVOBiz from the profile @ASCOA.
Impact
The events had their highest ever turnout with more than 400 business people, politicians and social leaders attending. It also attracted extensive media coverage in leading Latin American media outlets such as CNN in Spanish, Latin Trade, Bloomberg, AP, Telemundo, El Nuevo Herald and NTN24, which had live coverage of both the symposium and the awards gala.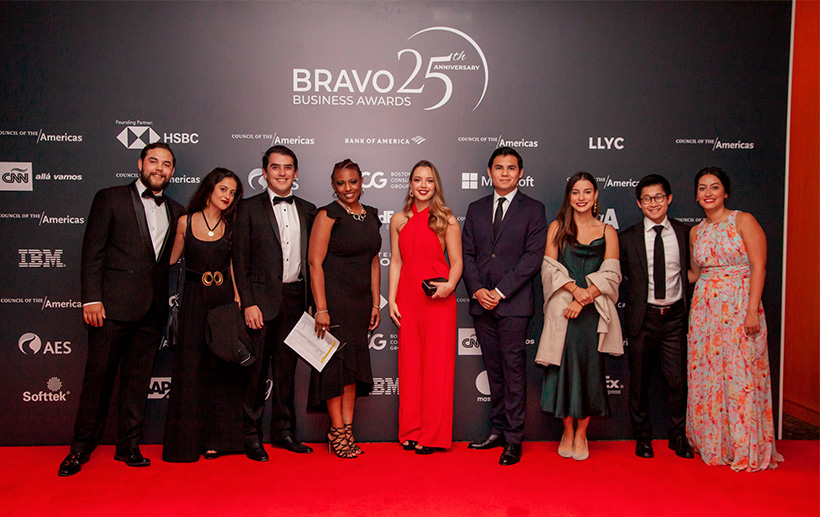 Natra
Voluntary takeover bid for Natra by Investindustrial
Challenge
To ensure that the holders of at least 90% of the share capital of Natra - a Spanish-based international manufacturer of cocoa and chocolate products - would accept an offer by Investindustrial to buy out their shares and thus allow delisting of Natra. The acceptance target was ambitious given the high percentage of minority shareholders in Natra and their wide geographical footprint.
Solution
Design and implementation of a marketing and communication campaign that sought to impact all private individuals holding shares in Natra. Digital assets were developed and managed, an advertising campaign segmented by region was planned and executed, and the impact in key media enhancing the company's messages was monitored and managed, among other things.
Impact
Subscription exceeded 90% and Natra was delisted from the stock exchange, minimizing the impact of criticism of Investindustrial's business proposal for the company. The takeover was valued at 158.3 million euros.

Mercedes-Benz Spain
Launch of its first electric vehicle
Challenge
Mercedes-Benz asked LLYC for advice on its Spanish presentation of EQ, the new Mercedes-Benz brand, and the EQC, its first electric vehicle. This presentation marked the start of a new era for the company, as the EQ is not only a new brand; it is a new vision with respect to the future.
Solution
We worked together on conceptualizing a communication and PR strategy to maximize the impact of the event in new areas beyond the automotive sector, as well as on stakeholders. To do so, we collaborated in creating storytelling and content and organized a press call for lifestyle journalists, celebrities, influencers and key opinion leaders (KOLs).
Impact
The presentation was a success in terms of the attendance of press, influencers and KOLs. It also had a wide-reaching impact in the lifestyle media.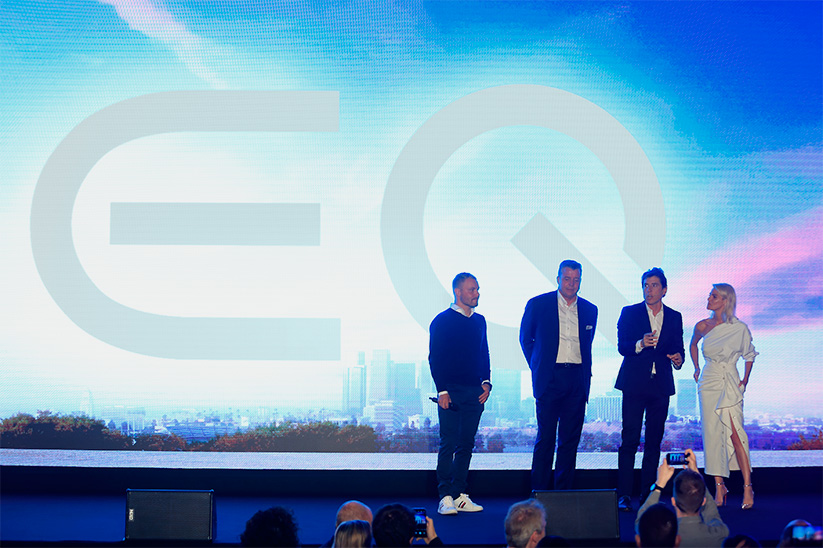 Budweiser Peru
Connect Budweiser with Lima's urban culture
Challenge
To bring the urban culture of Lima to Budweiser drinkers.
Solution
We proposed conceptualizing events that would allow the brand to present experiences based on music, art, fashion, photography and technology. This marked the creation of BUD X workshops. We then identified within Team Budweiser the ideal talents, in accordance with the goal of the BUD X platform: to be a showcase for new artists who are redefining urban culture in the country. The members of the Team who participated included: Marié, a pop singer; Inkas Mob, a rap/trap group; Edward Venero, a well-known fashion designer in Peru; and Oso de Agua, an art collective.
Impact
The program achieved over 880,000 impacts in earned media and over 350 impacts of influencers linked to the Budweiser conversation territories.
Awards
Certificate of Excellence in the Influencer Marketing category at the SABRE Awards Latam 2019.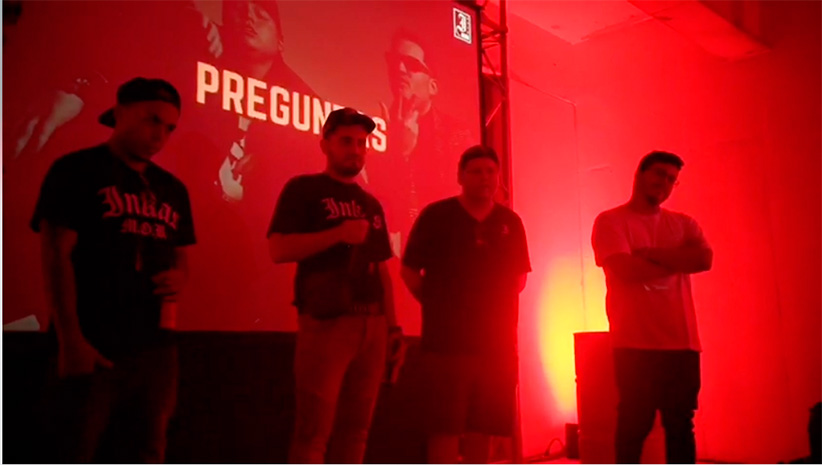 Sonae Arauco
Strengthening of corporate culture with the magazine Wood Made Stories
Challenge
Sonae Arauco, one of the biggest wood-based solutions companies in the world, wanted to reformulate its internal and external communications strategy to achieve a number of objectives: strengthen its brand recognition in Portugal and Spain; position itself as a source of information on issues related to sustainability, the circular bioeconomy and forestry; be considered one of the best companies to work for; and consolidate its presence on LinkedIn.
Solution
We created an integrated communication strategy for Sonae Arauco based on four core elements: corporate, product, sustainability and employer brand. Two specific actions were implemented to reinforce a feeling among employees of belonging to the company: 1) In LinkedIn, we developed a digital brand language, with its own personality and tone, and an editorial concept for the channel from a graphic and content point of view. 2) An in-house magazine called Wood Made Stories by Sonae Arauco was launched, based on a distinctive and bold concept and medium, far removed from the typical attributes and aesthetic of corporate/institutional publications, aimed at reinforcing the brand's positioning.
Impact
From February to November 2019, Sonae Arauco's LinkedIn page increased its number of followers from 200 to 9,000; average interactions increased by 50% and the number of employees connected to the profile grew by 30%. The reactions to stories appearing in the magazine have been very positive from employees, clients, partners and shareholders.
Awards
Prémios Lusófonos da Criatividade 2019: Bronze in the Editorial Design category; International Business Awards 2019: Gold in the Best House Organ for Employees category; Prémios Meios e Publicidade 2019: Best Institutional Publication and special mention in the Internal Communication category.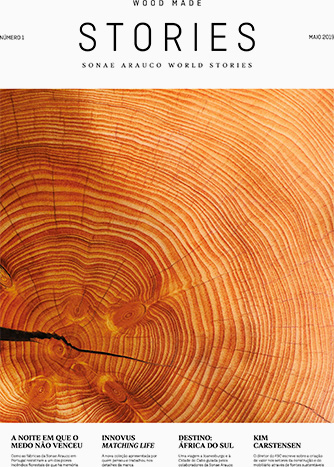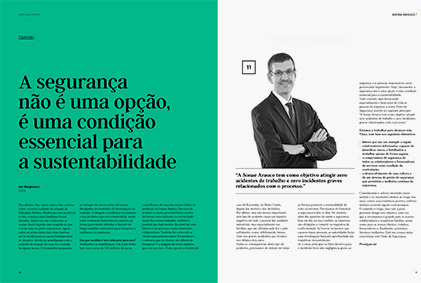 Schindler Iberia
An emblematic story to elevate
the company's mission
Challenge
Develop a cross-media and experience-based initiative that can get across key messages on relevant business issues for the company in a revolutionary way; with the added challenge of reaching 80% of Schindler professionals who are spread over a large area and find it hard to access communications due to their day-to-day work.
Solution
"Elevate Mission" is a campaign based on a distinctive story, in which company technicians are cast as special secret agents. They have to succeed in a challenge through an interactive video and engage with a gamification tool on a specially developed microsite. All of this using a multi-channel communication strategy.
Impact
All staff participated in the campaign, with each employee accessing the site of the initiative at least once. There were over more than 3,000 reproductions of the interactive video with a target audience of 2,800 employees, representing an average of 1.2 reproductions per professional. 40% of employees participated in the gamification. The response to the Elevate Mission initiative was positive and it boosted the profile of the Schindler technician.
Awards
FEIEA Grand Prix Awards 2019: Winner for the Best Internal Communications Strategy category.

We work every day to design strategies for our clients that provide results for their businesses and offer innovative and effective solutions to their needs and challenges.
BBVA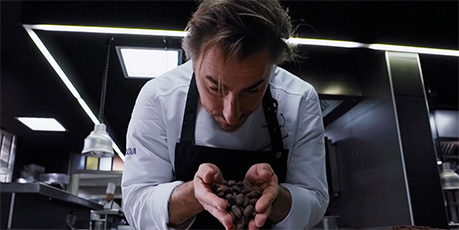 READ
How to activate the brand proposition with an ambassador
The sense of cocoa
BBK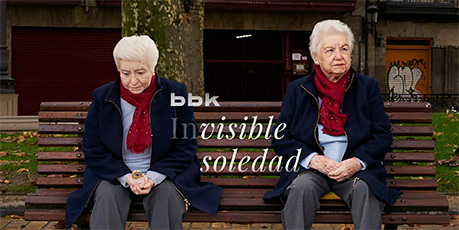 READ
How to generate a social movement that gives visibility to an invisible problem
Invisible loneliness
Multiópticas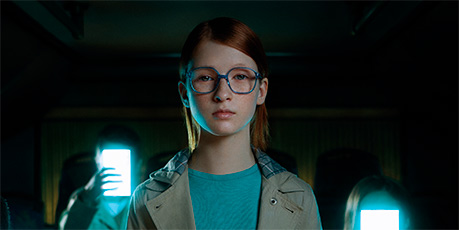 READ
How to create a distinctive story in a commoditized sector
Screen Pollution
Cantabria Labs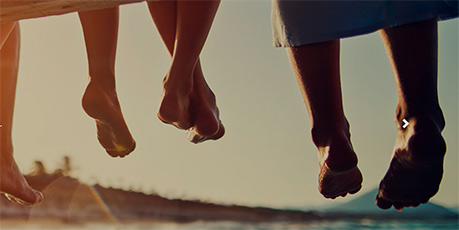 READ
The digital transformation of a pharmaceutical company
Americas Society / Council of the Americas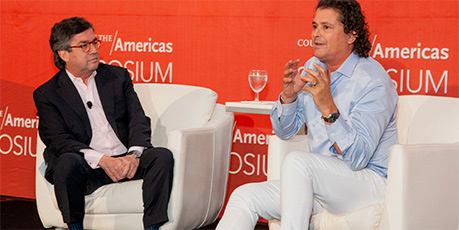 READ
Communication partner of the Council of the Americas Symposium and the BRAVO Business Awards
Natra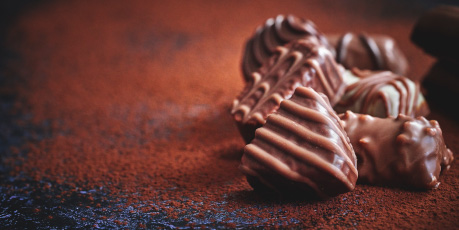 READ
Voluntary takeover bid for Natra by Investindustrial
Mercedes-Benz Spain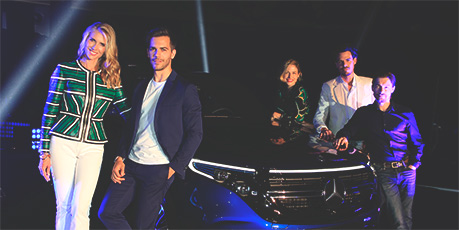 READ
Launch of its first electric vehicle
Budweiser Peru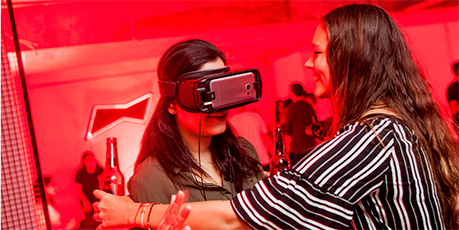 READ
Connect Budweiser with Lima's urban culture
Sonae Arauco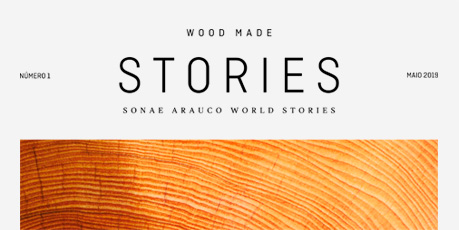 READ
Strengthening of corporate culture with the magazine Wood Made Stories
Schindler Iberia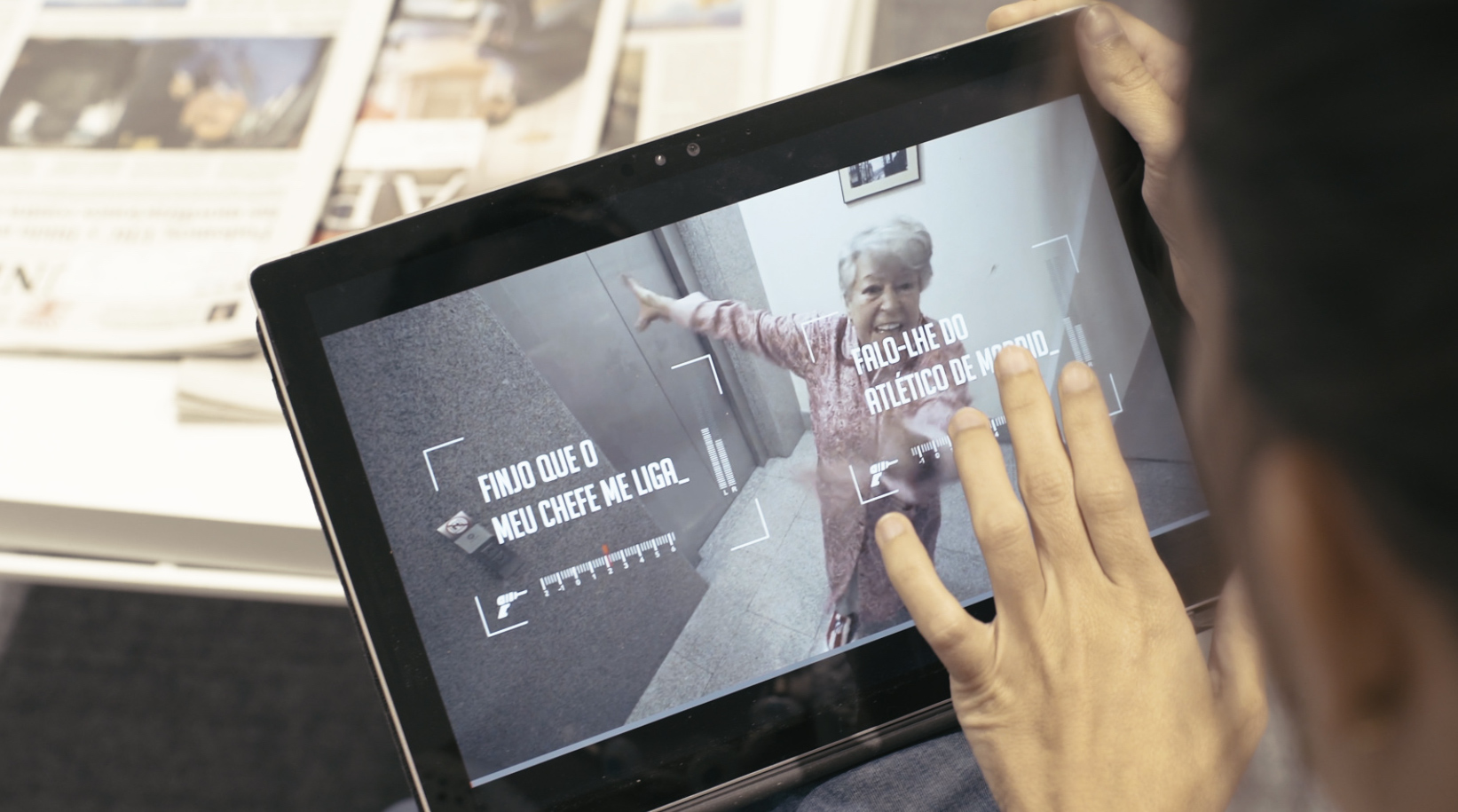 READ
An emblematic story to elevate the company's mission